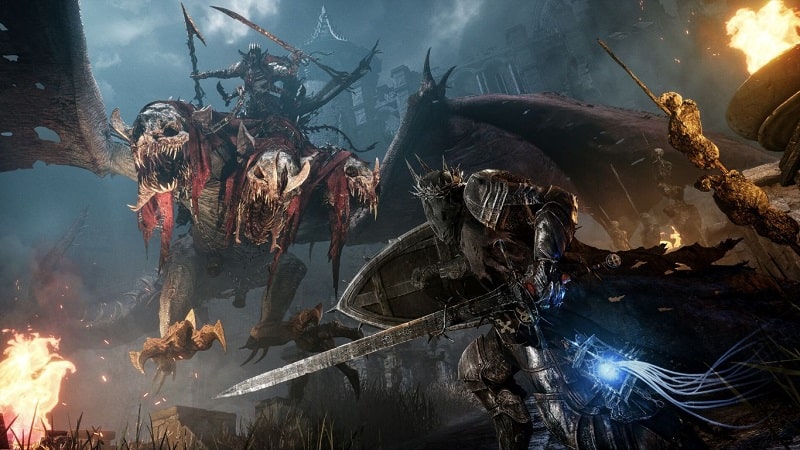 As reported by mp1st, Lord Of The Fallen post-launch content is already being considered by the developer. Originally developed by CI Games in 2014, this new version of the game hosts many quality-of-life changes. Hexworks has the privilege of working on this remake as its first video game developed by the studio.
The developers plan on improving the game through patches and updates. They have not ruled out post-launch content. This will be determined by how players receive the game upon release. Here is what Saul Gascon, executive producer of the game had to say;
"We have several things in mind that will all depend on us from the community feedback – how people ask for more, right? So basically, we have to plan ahead, which is our original plan, working on the next one. But if the community asks for more content, we might have a bit of an effort to create more content for this game we're launching right now, this year. It'll depend a lot on that.
Then on top of this, we're gonna be supporting post-launch with free updates for people, like improvements, requests, and feedback. We'll be doing that for at least like six months to one year after launch, based on the request that we receive. That's something that we're going to be doing post-launch."
Lords Of The Fallen was originally released on PlayStation 4, Xbox One, and PC in 2014. PSU reviewed the game, mentioning that the game is a welcome entry to the souls-borne genre for newcomers. From what we have seen the 2023 version looks like an entirely different game. Check out the latest gameplay preview below.
Are you excited for the game? Let us know in the comments!
Source: [mp1st]