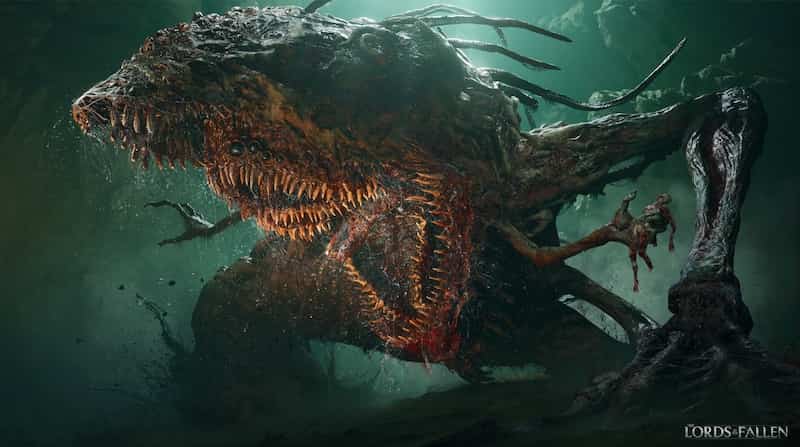 Hexworks studio boss Saul Gascon and creative director Cezar Virtosu have revealed during an interview with MP1st that Lords of the Fallen will feature a New Game Plus option, and weighed in on how long players can expect to put into the upcoming fantasy adventure game.
Gascon revealed that he thinks the game will last "around the 30 or more" mark in terms of length," with Virtosu mentioning the tutorial takes about and hour and a half, thus "I have some 30 hours or something" in playtime. Gascon then added "30 plus more or less," but it depends on various factors.
On top of this, is NG+. We have quite a few surprises waiting for players. Just as a brief one [….] that you have the Ancient Vestiges that are always there, they are present. You have the ones Vestige Seedlings that you can build yourself. So in NG Plus, there is only one Ancient Vestige, all of the others are out and it's in the hub and any vestige you want, you need to build it yourself. That means mastery of the environment itself.
Related Content – Sony PS5 Complete Guide – Everything Explained About PlayStation 5 For New Owners In 2023
Lords of the Fallen is pencilled in for release on October 13, 2023 for PS5, PC, and Xbox Series X/S. Hexworks previously revealed that the game will clock in at 60 FPS for the PS5.
[Source – MP1st]