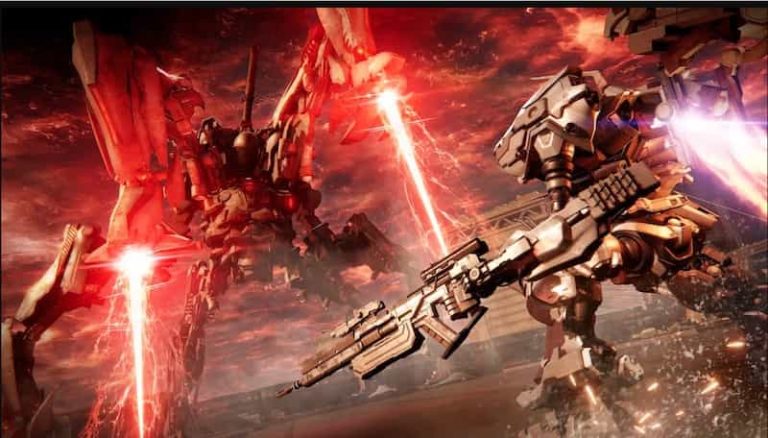 PlayStation Game Size on Twitter has revealed the Armored Core VI: Fires of Rubicon PS5 file size & preload ahead of the game's release later this month.
According to the site, the PS5 version of the game weighs in at 43.340GB and the preload will kick off on August 23, 2023, two days before the game's release date. Meanwhile, Armored Core IV: Fires of Rubicon for PS4 clocks in at 55.669GB, so once again the Kraken compression tech is weaving its magic for PS5.
Related Content – Sony PS5 Complete Guide – Everything Explained About PlayStation 5 For New Owners In 2023
Armored Core VI sees players hoping into the metallic boots of augmented mercenary, who has access to a massive customisable mech. The PS Blog post goes into much more detail on how the game plays, stating that fans can look forward too the "smooth, responsive controls they've come to expect in FromSoftware's games is still here — just in a different context."
In terms of narrative, Armored Core VI takes place on the planet Rubicon, which is home to a powerful energy source known as the Coral. This material is highly volatile, and has resulted in a huge disaster that has reduced nearly all of the planet to ash. Despite this, mega corporations still wage war over this valuable resource.
[Source – PlayStation Game Size on Twitter]